Members of the Commission
The Commission is made up of 7 members. The chairperson is Ms. Justice Marie Baker, who was nominated by the Chief Justice. There are four ordinary members of the Commission who were appointed following an open competition run by the Public Appointments Service. They are:
Alex Attwood
John Curran
Professor Caroline Fennell
Maura Quinn
There are also two ex-officio members:
Ger Deering, Ombudsman.
Peter Finnegan, Clerk of the Dáil
Biographies
Ms. Justice Marie Baker – Chairperson of An Coimisiún Toghcháin
Ms. Justice Baker is a judge of the Supreme Court, appointed in 2019. She was nominated as Chair of An Coimisiún Toghcháin by the Chief Justice. Called to the Bar in 1984 and the Inner Bar in 2004.
Ms Justice Baker practiced in the Cork and Munster circuits and is an accredited mediator. She has previously served as a part-time Commissioner of the Law Reform Commission and a member of the advisory study group on pre-nuptial agreements. In 2014, Ms. Justice Baker was appointed a judge of the High Court, and served as a Judge in the Court of Appeal from June 2018.
Alex Attwood
From 1985-2017 Alex Attwood was an elected representative for the West Belfast constituency (first on the City Council and then the NI Assembly) and was a Government Minister from May 2010 to July 2013. He was involved in multiple negotiations following the 1998 Good Friday Agreement from issues of policing, criminal justice, human rights and legacy to programmes of government and the reform of state institutions. From 2017 – 2019 he worked as a governance and security expert in places in or emerging from conflict including Ukraine and Iraq (Ninevah, Basra and Anbar) in particular with political and civic leaders in areas liberated from Da'esh.
He is a member of Safefood Advisory Board, an all-Ireland body addressing food risks, food poverty and obesity and of the UK Electoral Commission responsible for elections and the regulation of political parties including donations. He undertakes policing research on behalf of a member of the NI Policing Board.
John Curran
On graduating with a Commerce Degree from UCD John set up and ran a successful audio-visual business in Dublin. For most of the last 20 years John has been an elected Public Representative. He was first elected to South Dublin County Council in 1999 and to Dáil Eireann in 2002.
John served on a number of Oireachtas committees including Public Accounts, Education and chaired the Social Protection Committee and the Committee on Housing and Homelessness. John also served as Minister of State with responsibility for the National Drugs Strategy and Community Affairs and he also served as Government Chief Whip. John is currently Chairman of Archways and Deputy Chair of South Dublin County Partnership.
Ger Deering
Ger Deering was appointed Ombudsman and Information Commissioner for Ireland by President Michael D. Higgins in January 2022. He was appointed Protected Disclosures Commissioner in January 2023. He is also Commissioner for Environmental Information, a member of the Standards in Public Office Commission and a member of the Commission for Public Service Appointments.
Ger has established and led a number of public bodies and has considerable experience in consumer and employment rights. He has previously held the posts of Financial Services and Pensions Ombudsman, Director of the National Employment Rights Authority (NERA), Director of the Workplace Relations Reform Programme and Taxi Regulator. He also has extensive experience working across local government, community development, the civil service and the private sector.
Professor Caroline Fennell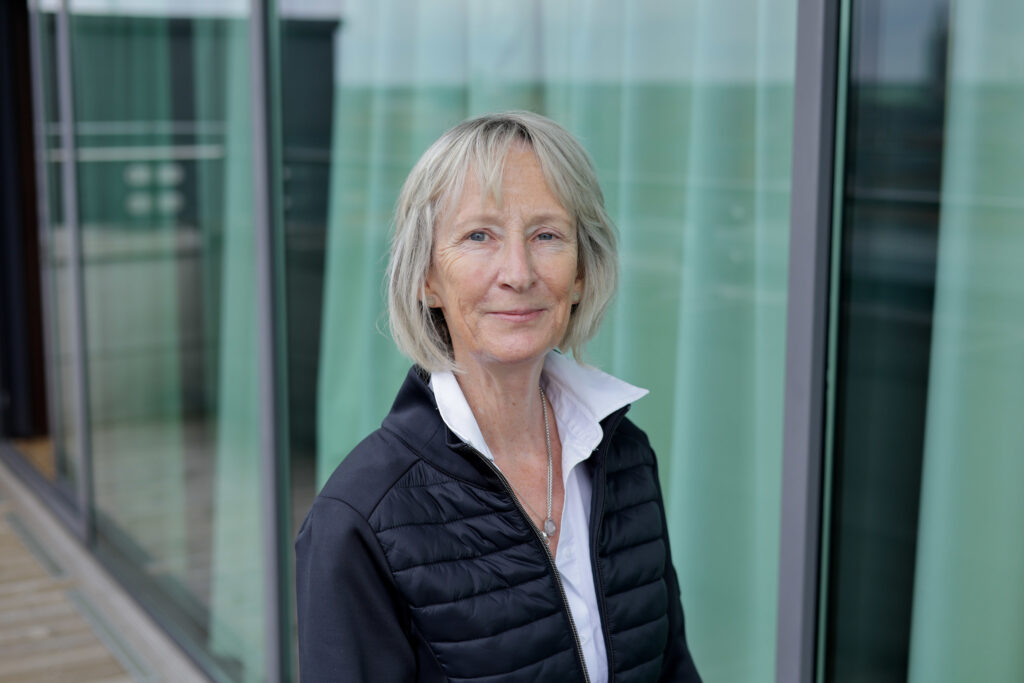 Professor Caroline Fennell is Professor Emerita of Law University College Cork, and a Commissioner on the Irish Human Rights and Equality Commission (IHREC). Professor Fennell was Chair of the European Network of National Human Rights Institutions (ENNHRI) (2020-2022) and is a former Chair of the Irish Research Council for the Humanities and Social Sciences (IRCHSS), and member of the Irish Research Council. Professor was appointed Chair of the Independent Anti-Racism Committee (2020-2022), which delivered a National Action Plan against Racism.
Professor Fennell is a qualified barrister, member of the Royal Irish Academy, and has held many senior management roles within the University, including that of Dean, Head of College, and Senior Vice President Academic/Deputy President. A founder member of the Centre for Criminal Justice and Human Rights in UCC, her research focuses on constructions of fairness in criminal justice, and she has published numerous books and journal articles on the areas of the law of evidence, gender, criminal justice and terrorism.
Peter Finnegan
Peter Finnegan is Clerk of the Dáil and Secretary General of the Houses of the Oireachtas Service. He is also a member of the Houses of the Oireachtas Commission and Standards in Public Office Commission.
Maura Quinn
Profile
An Institute of Directors, UK accredited Chartered Director with over 25 years' diverse CEO and board experience across a variety of sectors.
Board and Board Committee experience
Significant regulatory expertise
A strategic thinker, an effective influencer, decision-maker, change agent and team builder.
Former CEO of the Institute of Directors in Ireland (30 June 2022
Awarded Business & Finance Top 100 Irish Chief Executives 2018, 2019, 2020 and 2021
Proven leadership skills and experience
Recognised leadership role in corporate governance and regulatory affairs
Business Strategy and Planning
Brand building and development
Risk Management
Outstanding communication and influencing skills with a clear understanding of and ability to engage with and address stakeholder expectations.